Chloe Johnson is Crescent's newest employee; you can find her skillfully juggling notepads, surveys, and phone cords at the Los Angeles office. "I am the new Administrative Assistant here at the LA location. I am the face of the office and I greet everyone with a huge smile. I am here to assist with administrative duties—transferring calls, ordering supplies, and making sure there's order in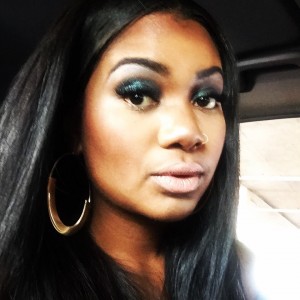 our office."
Chloe was raised in Santa Monica and is the middle sister of 3. "I was raised by two musician parents that travelled the world during my childhood. I've travelled on tour busses and have even had the chance to record in the studio for some amazing artists and perform on stage!" Chloe explains. Music was a big influence in her life and has instilled a creativity in her that is channeled through cosmetology. "I have a very creative background, I am an artist in many ways. I am a cosmetologist, so beauty is also a very big part of my life. I have my very own salon located in my home! I also have a YouTube channel that is fairly new, and I give tutorials for all my clients and friends," she shares.
Before she locked in her position at Crescent, you could find Chloe working at places like Miramax, BCBG, recording studios and even Google! When asked about her most interesting job, she didn't hesitate to admit the
recording studio takes the cake. "[It] would have to be the first time I sang in a recording studio. I was always very shy, even though I knew I had this inner talent I wouldn't dare show it to the world! But having the family that I have, I was basically told I had no choice—so I did it! I learned so much about the process of making music and it motivated me to start writing songs." Sounds like an awesome experience!
Chloe describes herself as having a silly, yet nurturing personality, "I'm always making sure people are taken care of. Think of me as the party hostess with the mostest! I'm fun, loving and I get the job done!" All qualities of a great admin—way to go! When she isn't putting in hours at Crescent Solutions, Chloe enjoys spending time with her 5-year-old daughter, Nylah, and teaching her how to read. Hiking with her two pups in LA is another one of her favorite activities along with keeping up with her home teams like the Dodgers & Lakers. Sounds like you're already a perfect fit for Crescent, Chloe!
From one admin to another, you're doing great so far & we are so glad to have you on our team!