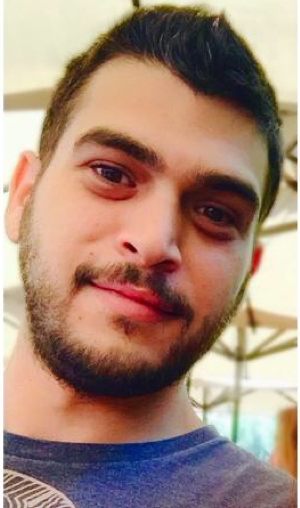 "He called me with an offer for DirecTV," Faisal recalls, after initially meeting with Division Manager, Rich Kahn. "I got the job almost immediately. I'd like to boast and take all of the credit," he confesses, "but Rich was wise enough to find the right people for me."
"I ended up working with DirecTV for about 2 years as Team Lead for IT Innovation. Currently, I'm contracting at VDMD (Verizon digital media solutions) as a UI Engineer. I've been here since last fall."
Frequently traveling back and forth between the US and Jordan during his high school years, he settled into a rhythm after graduation and earned his undergraduate degree from Old Dominion University in Virginia. Ultimately making his way West thereafter, he has put down roots in Southern California.
"I like to write music, watch movies, draw, and travel. I have a very diverse sense of humor, which means everything makes me laugh," he says with a smile. "I enjoy a loose culture and am generally easygoing. I become more detail oriented when it comes to work/design."
Faisal has a software and visual design oriented background. "I have solid experience with the technical parts of my background as well as a strong business sense. I like to take risks and experiment as often as possible."
Riskiest and most rewarding move he's made so far? Embarking on a brand new lifelong project called parenthood. "I am a new father of a baby girl, Leia. She is 6 weeks old and takes up most of my focus these days." Congratulations!