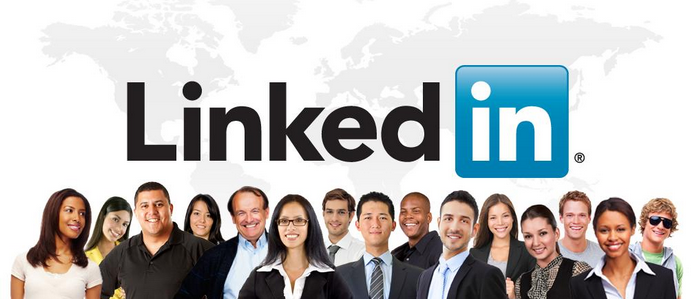 Many job-seekers have been told over and over again that they need more than just a resume to land a job in this social media age. A LinkedIn profile is one of the best tools a person can use to set themselves apart from the competition; however, creating a profile that is irresistible to employers is a challenging task. It's a lot more than just listing an employment history. Here are some tips on how to beef up your LinkedIn profile.
Jazz Up Your Professional Headline
As a default setting, LinkedIn will use a person's current job title and company they work for in the Professional Headline section (the short description right under your name on your profile)—and a majority of people will leave their Professional Headline as is. However, if the masses are doing it, then it's hard to stand out if you're doing the same. Think outside of the box and utilize the full potential of the 120 characters LinkedIn allows for the Headline. It is a powerful tool because it can be used to describe what you can offer to an employer and what sets you apart from the competition. Also, head-hunters and employers may use the search function on LinkedIn to look for candidates, and the more special keywords you use in your Professional Headline that pertain to the job you want, there is a bigger likelihood that they will run across your profile. Check out this Forbes article on tips on how to write a winning Professional Headline.
Get Those Recommendations!
The reason LinkedIn is better than a resume is that it allows room for online testimonials from former or current employers, colleagues, and even suppliers. If a number of people can attest to your great work, then potential employers will get to see it firsthand without you having to bring out old printouts of emails or copies of letters. However, it's important that the recommendations come from reputable professionals you have worked with, not friends or family—unless you have worked with them. (This is obvious to employers and head-hunters.) Never ask for a recommendation from somebody you don't know because it's off-putting and the best recommendation you can get through that is a generic one. Also, make sure to ask for recommendations throughout your career; since the testimonials include the date of the posting, it's important to space out your endorsements to show to potential employers that you have been a consistent, great employee. Some experts believe you should have at least ten recommendations, and one or two from each company you worked for; however, some believe it's the quality of the endorsements, not the quantity. Keyword-rich endorsements can help your name pop up more frequently in searches, and it is possible to "coach" people on things you would like them to include in the recommendations they write for you.
How can you get more endorsements? Give a little, get a little. Help other colleagues or vendors by writing them glowing endorsements and they will feel more inclined to do the same for you.
Enrich Your Summary
The summary on a LinkedIn profile is the secret weapon to illustrating a robust career and specialized talents. It shouldn't be a place for buzzwords like "creative" or "motivated," or overused phrases such as "self-motivated team player." Instead, it should be an area to wow employers where you list recent accomplishments using action verbs and quantify your achievements as much as possible. Use keyword-rich language to describe your specialties that target what sort of career path you're looking to move forward to, what clients you've worked with, and technological programs you use that would make your targeted audience want to engage with you.  Remember: a generic summary won't glimmer in the pool of candidates doing the same thing. Read this LinkedIn Insights article on some stellar summary examples.