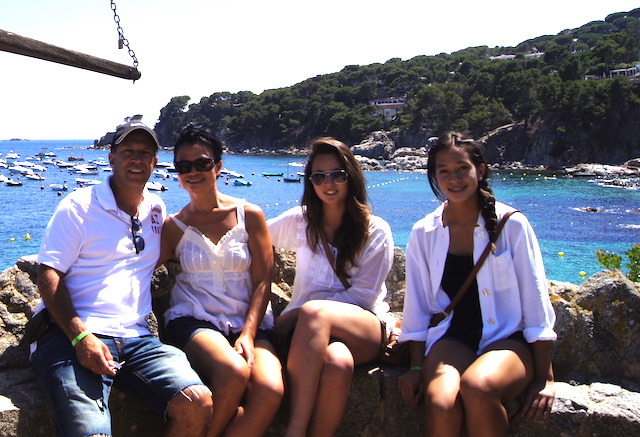 "I have worked with Jean-Michel since 1998," says Rebecca Beam, Senior Partner Manager at Crescent Solutions. "Oh gosh, I am dating myself and him, but he is truly one of the top Business Intelligence Architects in the business. Not to mention his French accent and cool demeanor makes him one of the best in the business to work with," Rebecca says with a smile.
"My first impression with Crescent was very positive," says Jean-Michel. "Things moved rapidly, the contract was put in place quickly, and anytime I had a question it was answered promptly. Even my contract renewals were handled well," he says. "I've been very impressed."
Growing up in Cannes, France, Jean-Michel's primary focus was on electronics engineering. After relocating to the United States, he found that he was more passionate about computer science and began refocusing his energy. In January 2014, Rebecca placed Jean-Michel with the Warner Brothers Mobile Gaming group. Working as a BI developer/architect, he specializes in cloud technology, mainly working with the Microsoft Azure stack.
While there is no doubt that he is extremely talented at what he does, his personality truly is the cherry on top. "I think I am easy to get along with," Jean-Michel says. "At work, I always make lots of friends and I'm always willing to help others." The secret to Jean-Michel's success? "I don't get involved in office politics," he says. "I just focus on work. It's much easier that way.
"I like to laugh," Jean-Michel adds. "I don't take myself too seriously. I just try to see the glass half-full, stay positive, and find the silver lining in each situation."
"Hands down without exception, clients love him and compete to get him on their teams," Rebecca says. "I feel lucky to know him."
Aside from work, Jean-Michel is known to stay extremely active. "Once I leave work, I like to stay outside," he admits. "I played club soccer in France for over 10 years, and still enjoy watching European soccer games on TV. My favorite teams are Barcelona and Real Madrid." "Other than soccer, I love skiing, windsurfing, fishing, riding motocross, and running. I love the outdoors. I often still ride my motorcycle to work!"
"To relax, I do a lot of cooking. That helps me disconnect from the computer world I live in, and earn good points with my wife," Jean-Michel says through his laughter. "My wife is Vietnamese/Chinese and I am French/Spanish so we enjoy a lot of different cuisine at home." It isn't just them eating all of this delicious cuisine. They were blessed with two beautiful daughters, Emilie and Audrey. "Emilie is in High School and Audrey will be starting High School soon. Emilie enjoys playing tennis, snowboarding, and riding behind me on the motorcycle lol. And Audrey plays club soccer GU14. Her team won the championship two years in a row!"
Talent clearly runs in the family.