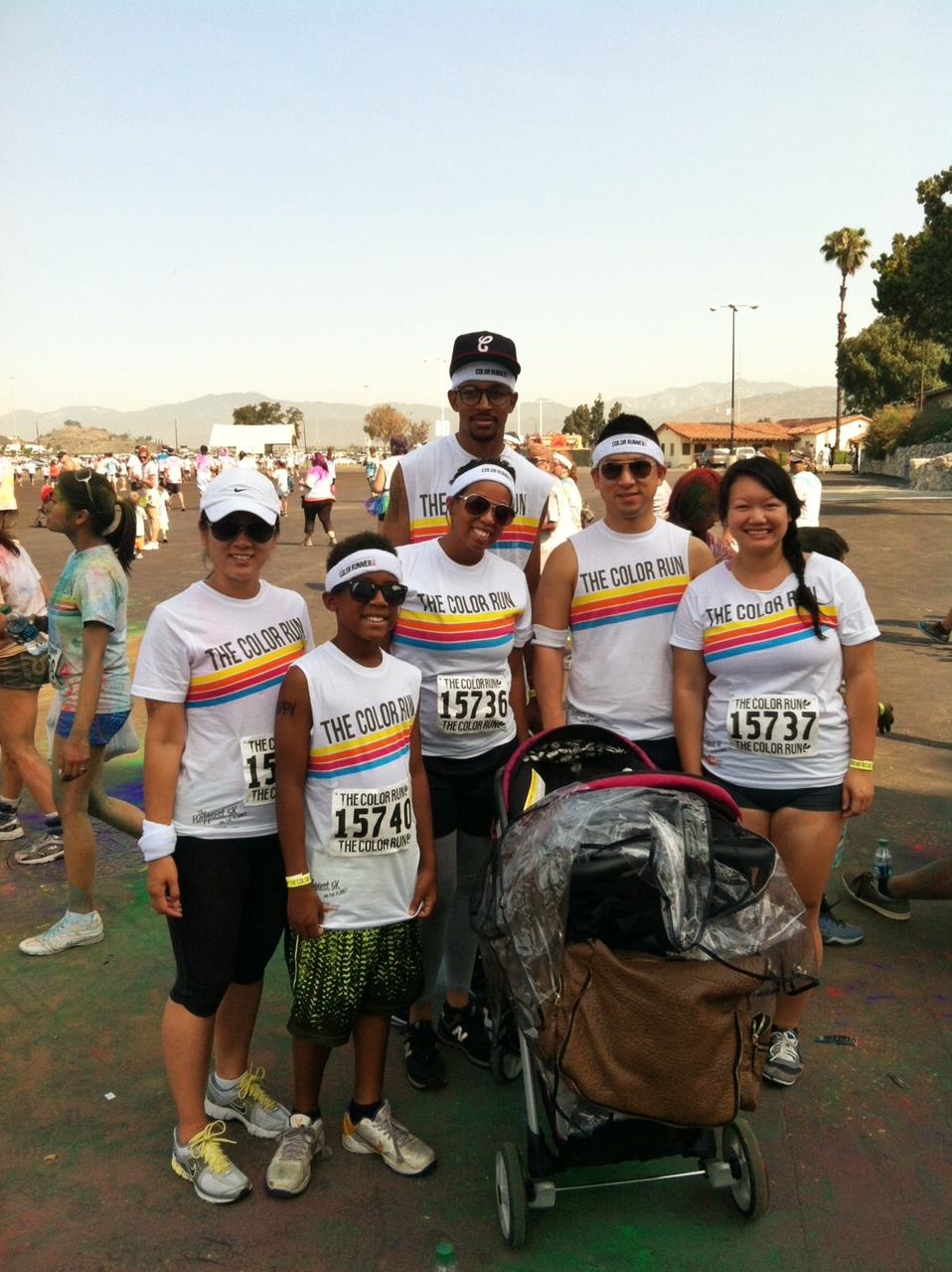 Members of our Los Angeles office and their families recently teamed up to run at the Color Run 5k (a.k.a. the Happiest 5k on the Planet) at the Pomona Fairplex (home of the LA County Fairgrounds) in Southern California. Each runner donned on the event's white t-shirt with the goal in mind to get through the fun loop by being splashed with water and sprayed with powdered colors, in different hues from pink to green and orange at each checkpoint.
Mia Robinson, Crescent Solutions' Sales Support Administrator, participated in the Color Run with her family—including her six-month old baby Jenesis–who was shrouded by a cover over her stroller as they went through the course. Robinson said that hoses, squirt guns, trash lids, and even tarps were all used to distribute the colors, adding to the bubbling energy of the event.
"It was fun! It was nice, but it was 100 and hell degrees," said Robinson.
Although it was a scorching day at the Color Run, the Crescent Solutions team passed through the race with flying colors.