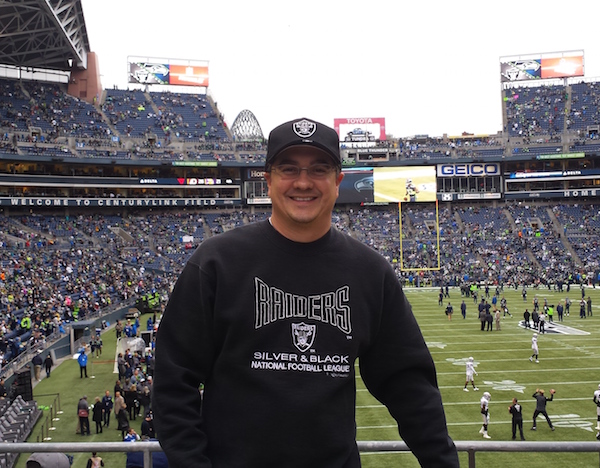 Born in Castro Valley, CA, as a child, Brian and his younger brother Mike moved all across the nation due to their father's occupation. They have many fond memories of their time in Illinois and Pennsylvania but as adults, Mike decided to move back to NorCal, while Brian chose to set roots in SoCal's beautiful Orange County.
"I'm as easy as Sunday morning, and I can get along with anyone," Brian says.  "Just don't do anything mean to me, my family, or my friends as I am known to have a bit of a temper," he admits with a smirk.
Prior to joining the Crescent family, Brian worked as a HR Generalist/Recruiter at Rainmaker Systems, a Sr. Recruiter at BigStore.com, and a Sr. Recruiter for Vision Solutions. Suffice it to say, the recruiting world is not new to him. Since joining Crescent 11 years ago, Brian has worn many hats. "Currently I am the Director of the MSP/VMS Division," he says. "We work with some of Crescent's largest clients who have implemented MSP or VMS programs for their contract workforce. This means they've contracted out the management of their contract workforce and use suppliers like Crescent to fill these roles."
"My first week, Fischbein took the office to Magic Mountain," he reminisces. "The office was so small back then, there were only about 8 of us total. Anyway, Steve Mitchell got stuck on the roller coaster! After that I knew I had found my place," he said with a laugh. "Well, that and the Vegas trips. I have so many memorable moments here, too many to mention, and most of them I probably shouldn't!"
"What can I say about Big Pappa," says Steve Mitchell, "he's a hard working rock and roll diva love machine." His commitment to Crescent is only trumped by his commitment to family. "My wife Laura and I will be celebrating our 20th Anniversary this year," says Brian. "Time flies when you're having fun! We have two boys, Tyler, 15, and Matthew, 12. Tyler is in high school, is a gate student, and is in the Ayala Marching Band. Matthew is starting Jr high this year and also plays in the band. Both of them love computers (future consultants!), comic books, reading, and soccer. We also have two pets, Misty, a Border Collie mix, and Lego, our hunter cat."
"For fun I love camping with my family, going to the movies, reading Sci-Fi and Fantasy novels, and traveling." The Batistic men are also known for being huge sports fans, "My brother and I have been rabid Raider/Laker/Cardinals fans for almost 40 years now so naturally my sons are too."
40 year fan, 20 years married, and 11 years at Crescent – Brian's level of love and commitment is undoubtedly unmatched.  We're so lucky to have him.