Dress for Success Southern Nevada hosted their second annual Diamond Dig event on Sept. 19 at MJ Christensen Diamonds. Danica Speer, Crescent Solutions' Las Vegas Sales Administrator, was in attendance, along with almost 300 other attendees.
Guests were able to purchase "digs" from a large sand box filled with gemstones. "Diggers" who found a gemstone in their scoop won a corresponding prize. Lucky participants who found real gemstones had the option of keeping it or donating it back to MJ Christensen in return for a donation to the Dress for Success organization. The grand prize was a diamond pendant necklace.
"There was such a great turn out for the event," said Speer. "Between meeting 'Marilyn Monroe' and having the opportunity to dig for diamonds, what more could a girl ask for?"
Dress for Success Southern Nevada promotes economic independence for disadvantaged women looking to gain employment by providing professional attire, career development tools, and a network of support. "The best part of the night was having the opportunity to hear the stories of some of the women whom Dress for Success has helped," said Speer. "These women have overcome some amazing odds. It is just such a great cause and I am looking forward to becoming more involved with the organization."
Founded in 2009, Dress for Success Southern Nevada has helped over 600 women with professional attire through their local boutique as well as various additional support services.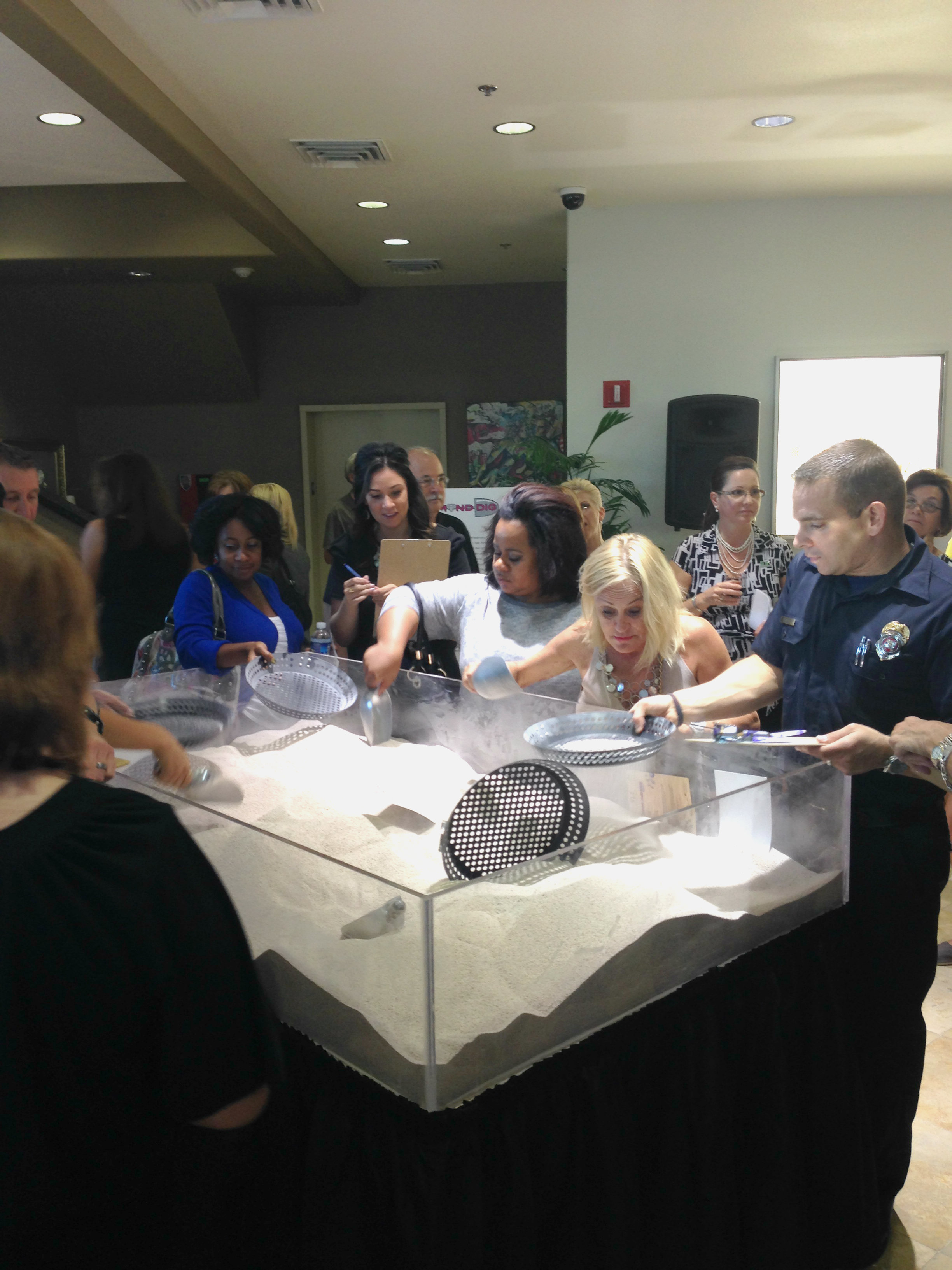 Participants "digging" for gemstones.